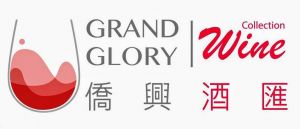 Company overview
A Hong Kong based wine importer and exporter. Grand Glory was established in July 2019 and specializes in French wines. It has a service-oriented concept, "Click & Pay, whilst we deliver". It aims to provide its customers with the most favourable choice, availability and fast checkout and delivery coupled with the most customer friendly and convenient service. What we list on our website is what we have in stock.
Free shipping with the purchase of 4 bottles or more, and a pair of Lucaris crystal glasses for 8 bottles or more.
Product
Mainly franchise wines from famous French estates. They love their customers very much and welcome feedback and suggestions for further enhancement and improved service.
Contact person: Wei Wu Zheng
Website: https://grandgloryint.com/
Email contact: contact@grandgloryint.com
Tel: +852 3565 5965
Cell: +852 5600 1313