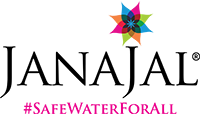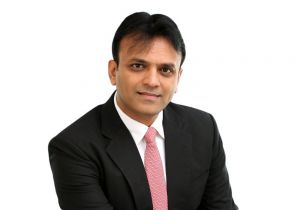 Asia's premier Tech enables water services Company headquartered in India has joined PBEC. We are delighted to welcome Dr. Parag Agarwal who is currently based out of Dubai due to the Covid pandemic.
Dr. Parag is a major advocate in Asia on Sustainable Entrepreneurship, focused on innovation and transformation in delivering clean water across the industry in Asia. JanaJal is bringing in a water revolution with their triple AAA concept, Accessibility, Affordability and Availability of safe drinking water. They are also actively seeking more investment and strategic partners in country across ASEAN. Please find attached slide deck and latest Social Impact Report 2020 from JanaJal.
Born and brought up in Pune, Dr. Parag Agarwal had entrepreneurship proverbially running in his genes from  a very early age. Having been an entrepreneur for more than 33 years, he says "It seems this is how I have always been". He joined his family business at an early age of 15. After completing his formal education, he moved on to become a successful commercial entrepreneur taking up large turnkey projects in water management including the one for Pune Municipal Corporation's 24/7 water supply project. At one point in time, his venture was working collaboratively with clients in 22 countries in the world. This exposure revealed his biggest strength of being an executioner with an innate ability to understand the dynamics, the demographics and the geo-socio-political aspects of India. This gave him a cutting edge over other competitors. With over 11 years of experience and a pulse of the sector, he realized that a big gap between demand and supply of pure drinking water existed and that the minimum Rs. 20 for one litre of drinking water was exorbitant. He considered that this was an opportunity; he could make a difference in the social space. Pursing the opportunity, he decided to shift his base to Delhi about 7 years ago with the main objective of establishing 'JanaJal.'
In partnership with IRCTC, JanaJal installed and is presently operating 101 water ATMs across various railway stations in Mumbai and across Maharashtra, which caters to 7.5 million commuters daily.
In collaboration with Konkan Railways, JanaJal installed 61 water ATMs extending from Maharashtra up to Goa and Karnataka. This cluster serves over 7 million commuters daily.
JanaJal installed and is operating 50 water ATMs in NDMC region, New Delhi under its Smart City initiative. Phase II will see this number increase to 110 water ATMs.
06 Water ATMs have been installed in Hazira near Surat in Gujarat within the premises of the Essar Group of companies. This cluster caters to 2500 truck drivers, workers and staff members of various companies of the Essar Group every day.
JanaJal has installed 100 water ATMs at various Police Stations in Mumbai city in collaboration with Minaxi Mehta Foundation which are not only serving the police personnel but also its traffic department and visitors.
Gaining legitimacy
In order to be able to contribute more effectively to society, the enterprise should be able to have legitimate support of government authorities and other institutional bodies. Towards that, JanaJal contacted various regulatory bodies and made consistent efforts to make its voice heard. It identified and trained its manpower to develop communication and people skills. Mr. Parag observes, "It was important to send the right people for the right job. It would also be important as a leader to identify the right man for the right job". In due course of time, the social enterprise was able to gain support from Indian Railways, IRCTC, NDMC, GMC, GDA etc. As an example, in collaboration with Lucknow Metro Rail Corporation, JanaJal installed water ATMs at all metro stations in the capital of Uttar Pradesh, Lucknow.
Developing Trust
Having worked in the sector for a good many years, he knew that it was important to obtain the trust of people. The common man and the society should be able to identify and support his philosophy. Mr. Agarwal says, "It was essential to take along people to be able to do good to and for people". He alsoadopted a secular approach to establish equitable behaviour and incorporated an inclusive approach towards employment. All consumers were treated with equal empathy. In collaboration with the Hans Foundation, JanaJal water ATMs were installed in Khora Colony in Ghaziabad that is "Asia's largest labour colony'. Khora now bears a unique distinction of housing over 1 million people within a radius of 5 kms within Delhi NCR.
The Technology Agnostic Approach
"Destroying water to deliver water was never an option for us," Mr. Parag Agarwal says. The technology agnostic approach was adopted primarily due to comprehensive understanding of the ground realities of the water situation in India. In addition, it was supported by the conscious role of the social enterprise that he had created. The SMART (Sustainable, Measurable, Agnostic, Resilient and Timely) technology of JanaJal included the following features:
SUSTAINABLE
The JanaJal hybrid water ATMs maximizes efficiency by utilizing solar energy and regular electricity thereby minimizing downtime due to power outages. Consumers are encouraged to carry their own bottles and containers to collect water thereby reducing the use of hazardous plastic.
MEASURABLE
JanaJal adopts various implantation models with real-time monitoring and supervision of water ATMs. Every such water ATM is monitored through a central control centre for daily surveillance and revenue collection through cloud-based IT system. The systems are manned by a trained operator and onsite support.
AGNOSTIC
JanaJal believes in adapting water treatment technology to treat different water-related issues. As Mr. Agarwal says, "the eastern parts of the country have more of arsenic in water, Rajasthan's water has fluoride, and northeastern India has more of Iron. So, while for some RO could be the solution, for others it could be UV, UF, Carbon filters or a combination."Every ATM is custom built to suit the environment it is in.
RESILIENT
JanaJal built water ATMs that have 10 years long lifespan. The dispensing capacity is up to 15,000 litres per day per system and can be upgraded as per requirement. JanaJal WOW, a unique mobile water ATM is custom-built deep tech-enabled battery operated vehicle. It delivers water at people's doorstep.
TIMELY
JanaJal makes the best use of technology and offers JanaJal prepaid water ATM cards, or even coins/cash at the touch screen enabled water ATMs.
At PBEC we will look to connect Dr. Agarwal with meaningful relationships as they seek to expand across Asia bringing clean drinking water to all who need it.
Click here to view the JanaJal presentation
Click here to read their 2020 Impact Report