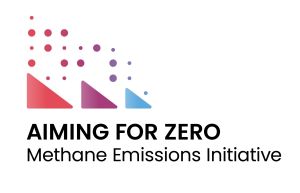 The Pacific Basin Economic Council (PBEC) is the pleased to announce its wholehearted support for the OGCI-incubated Aiming for Zero Methane Emissions Initiative, which aims to eliminate methane emissions from signatories' operations by 2030.
The Aiming for Zero Methane Emissions Initiative recognizes that virtually all methane emissions from the energy industry can and should be avoided. The initiative was developed by members of the OGCI, a CEO-led group that aims to speed up the industry's response to climate change.
Aiming for Zero outlines a clear pathway toward rapid emissions reductions for signatories. But they cannot solve the methane problem on their own. That's why the initiative is open to supporters who can help them to eliminate one's methane footprint through education and collaborative efforts– and why the participation of NGO institutions such as PBEC is so important to get the message across to all stakeholders and APEC economies.
OGCI Executive Committee Chair Bjorn Otto Sverdrup said: "For more than 50 years the Pacific Basin Economic Council has supported sustainable development across Asia Pacific through government and business collaboration . Today, we welcome their support of the Aiming for Zero Methane Emissions Initiative and the message it sends about global ambition to eliminate methane emissions.
PBEC Executive Director said: "We came across this business leaders led initiative by chance and it resonated with PBEC's proactive stance of taking affirmative actions when it comes to its own advocation efforts and advising stakeholders in APAC. Its important for business to have an equal seat at the table, when it comes to the clean energy production transition. Its of the highest priority to combat ongoing environmental concerns & climate risk to enable a sustainable future for the next generations to follow across this region. That is why we are happy to support the Aim For Zero Initiative and raise more awareness."
About the Aiming for Zero Initiative & OGCI: The Oil and Gas Climate Initiative launched Aiming for Zero in 2022. Aiming for Zero is a growing oil industry effort to eliminate methane emissions from operations as soon as 2030, establishing an all-in approach that treats methane emissions as seriously as the oil and gas industry already treats safety: aiming for zero and striving to do what is needed to get there.
Support for the initiative has grown quickly. Over 80 companies, including major oil and gas companies, national oil companies and service companies and consultancies, have already joined up and that number is growing.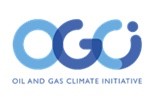 OGCI is a CEO-led organization bringing together 12 of the world's largest energy companies to lead the oil and gas industry's response to climate change. The group aims to accelerate collective action towards a net zero emissions future consistent with the Paris Agreement.
Aiming for Zero supplements a number of other multi-stakeholder initiatives to drive down methane emissions, including the Methane Guiding Principles, the Oil and Gas Methane Partnership 2.0 and the Global Methane Alliance.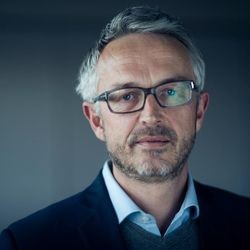 About Bjorn Otto Sverdrup: Bjørn Otto Sverdrup has been chairman of the Oil and Gas Climate Initiative's executive committee since 2021. Sverdrup is also a member of the OGCI's US$1 billion-plus Climate Investment fund.
Aiming for Zero Initiative Linkedin page: https://uk.linkedin.com/showcase/aiming-for-zero-methane-emissions-initiative
Find at more at : https://aimingforzero.ogci.com/