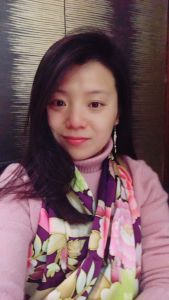 PBEC announces the appointment of a UK/EU representative in Renee Pan to assist in growing its brand presence and overseas membership base for those corporations, founders and entrepreneurs who seek new opportunities, investment opportunities and meaningful business to business connections within the Asia Pacific Marketplace.
Renee has been in the Luxury Hospitality Industry for over the past 12 years and has built up expertise in the areas of M.I.C.E (Meeting, Incentive, Conventions and Exhibition) as well as overseeing sales and marketing activities at private members clubs and investor focused associations that have interests between China, EU and the U.K. Highly service & sales-oriented, she is creative and recognized as a results-oriented and solution-focused individual.
Renee has experience in advising Chinese and Middle East high net worth clients on a range of areas relating to personal investments in the U.K. With her sound understanding of Chinese market dynamics, solid knowledge of distribution channels and well-established network, Renee is well placed to make a major contribution to PBEC expansion strategy in related jurisdictions.
Areas Renee is interested in are connecting the Greater China & Singaporean HNWI's with the European investment markets including the UK, Channel Islands, Switzerland, Isle of Man and Monaco regions.