PBEC welcomes both Peter Burnett OBE, BBS Managing Director of Standard Chartered Bank Hong Kong Limited and Mary Simpson Director of International Member Engagement at ICAEW to its board of directors. Both were formally elected by majority vote at the recently held hybrid PBEC AGM 2023 attended by over 60 members from across APAC.
Peter is the immediate past Chair of Britcham HK one of the largest and most professionally run chambers anywhere in the world and is a key person at the APEC Business Advisory Council for Hong Kong SAR team, with regular meetings with other ABAC economy members as well as APEC leadership itself. His insights and extensive knowledge on trade finance, investment opportunities, market insights, trade agreements, negotiations and fostering regular regional engagement will be invaluable to PBEC members during his tenure.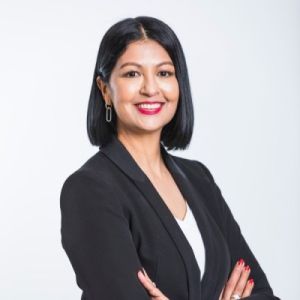 Mary has been recently promoted to Director of International Member Engagement which will focus her attention across Asian economies and the Pacific including the Caribbean. Her amazing communication, content creation, event execution and networking skills will also be invaluable as part of PBEC's increasing outreach in this post pandemic recovery period. The importance of face to face engagement is valued especially by our members and addressing their needs and wants. Our platform is truly enriched with these two wonderful appointments and we look forward to working together and sharing with you some of the workplans they will be helping PBEC tackle during their tenures.