Chairman David Chiu feeling bullish & actively pursuing investment opportunities – 30+ targets as property prices in hotels slump due to Covid-19.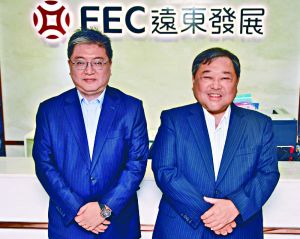 Far East Consortium International (0035) has seen an increasing number of buyers and inquiries from Hongkongers for its property projects in Manchester, and chairman David Chiu Tat-cheong expects the trend to continue following the news that up to three million Hong Kong residents are to be offered the chance to settle in the UK and ultimately apply for citizenship.
The developer has more than 30 acquisition targets around the world, mostly hotels, as hotel property prices have slumped significantly amid the Covid-19 pandemic, with a preference for markets having the English legal system, Chiu said.
Chiu is positive about the effect the national security law will have on business as it could stop the violence on the streets and bring back peace to the city. He expects mainland tourists and students who are looking at studying aboard will return to Hong Kong once the pandemic eases, because of increasing Western bias towards Chinese people, and reignite the hotel and retail industry in the city.
Managing director Chris Hoong Cheong-thard believes the worst is over for its hotel business as occupancy rates have recovered to around 60 percent from single digits, boosted by cooperation with the government to offer rooms for people under 14-day compulsory quarantine.