Hong Kong will attract listings by international companies, not just Chinese firms, as Greater Bay Area opens up, outgoing IPO panel chief says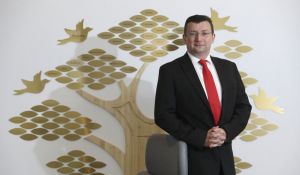 Hong Kong will continue to attract listings by international and Asian companies in the coming years, as the 2018 reforms and a soon to be launched wealth management connect scheme increase access to and capital flows from the Greater Bay Area, said Andrew Weir, who steps down as chairman of the Listing Committee this week.
The 28-member committee acts as an independent administrative decision maker and an advisory body for Hong Kong Exchanges and Clearing, the local bourse operator. Weir, 55, regional senior partner of Hong Kong and vice-chairman, China at accounting firm KPMG, is retiring after serving a maximum six years with the committee, three of them as chairman.
Weir maintained a positive outlook despite the fact that Hong Kong was facing its worst economic slump in decades, as well as Beijing's National Security Law for the city, which has sparked concern about Hong Kong's future as an international financial centre.
Read the full article here:
https://finance.yahoo.com/news/hong-kong-attract-listings-international-093000132.html