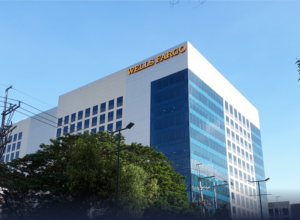 Aboitiz Power Corporation, through its subsidiary AP Renewables Incorporated (APRI), will be supplying the renewable energy (RE) needs of Wells Fargo International Solutions LLC in the Philippines.
In a statement on Monday, March 1, Aboitiz Power said it will deliver about 7,500 megawatt-hours of RE to Wells Fargo's Taguig City facility, which is equivalent to 65% of the latter's electricity needs.
AP Renewables will supply 65% of Wells Fargo's electricity needs in the Philippines.
Read more: https://www.rappler.com/business/aboitiz-power-supply-renewable-energy-wells-fargo-taguig-city