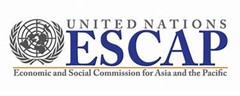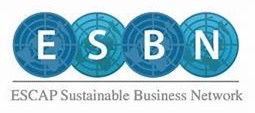 The PBEC – Pacific Basin Economic Council, is delighted to announce it has been accepted as a full Corporate member of the ESCAP Sustainable Business Network (ESBN) with immediate effect. PBEC has always supported and worked in close partnership with the ESBN under a MoU for many years. Several of PBEC's members and board of directors are affiliated or are long-standing committee members themselves of ESBN as a net result of co-operation. So when ESBN recently changed their membership structure it was an opportunity to formalise the relationship.
 As a corporate member of the ESBN, PBEC is also now an official signatory of the UN Global Compact, the UN Principles for Responsible Investment (for investors), the Principles for Responsible Banking (for banks), or equivalent globally recognized standards for socially and environmentally responsible business as determined by the ESCAP Secretariat.
We therefore encourage all our members and partners to take action on the climate crisis we all face, including by doing climate based impact assessments and reporting and working to set science-based emission reduction targets in your respective organisations to align with limiting global temperature rise to 1.5°C. PBEC will also ensure we are doing the same internally and report to the board and members at our AGM which will become an official agenda item going forward.
PBEC will contribute to the ESBN objective of advancing sustainability among business in the APAC region. We will share knowledge and advocate for sustainable economic development.
You are invited to view PBEC's engagement and commitment written pledge here in accepting this ESBN corporate membership. Also attached our ESBN's Terms of References, which include their key objectives, membership regulations, operations and terms of service which you can view here.
As part of our formal partnership next steps, PBEC and its members will assist ESCAP and ESBN with their next Asia-Pacific Business Forum in first half of 2022 in Shenzhen, China (Exact date TBC).  You can view the concept and latest draft here. It will be themed: "An Asia-Pacific Green Deal for Business; Building back better towards a green future."