AIA, the largest life insurance company in HK, plans to hire 6,000 more sales agents this year, 1,000 more than its annual average. 
"As the emergence of Covid-19 has increased the awareness of insurance protection and risk management, we have strong confidence in the insurance industry future outlook. We invite high calibre talent to join our professional elite team of financial planners." Peter Crewe commented.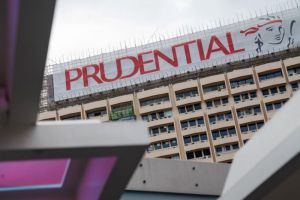 Hong Kong insurance titans like AIA, Prudential are on a hiring spree as they bet on Greater Bay Area, coronavirus to boost business
Some of Hong Kong's biggest insurers are dramatically upping their headcount of sales agents, betting that the Greater Bay Area will generate new business and that more people will buy policies in the wake of the Covid-19 pandemic.
Even against the backdrop of economic turmoil, the likes of AIA and Prudential say they are hiring more aggressively this year.
The number of insurance sales staff had risen 16 per cent to 122,769 by the end of March, after 16,943 newcomers joined the industry in the previous 12 months, according to official data.
The insurers' hiring spree is in contrast to other industries which are laying people off, leading the jobless rate to hit a 15-year high of 5.9 per cent in the March to May period.
Hong Kong's economy shrank 8.9 per cent year on year in the first quarter, the worst slump since records began in 1974. It has received multiple blows, including the protracted US-China trade war, a year of anti-government protests and the Covid-19 pandemic.