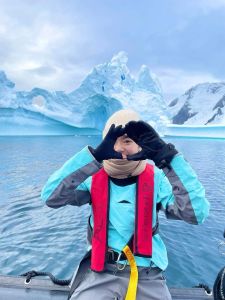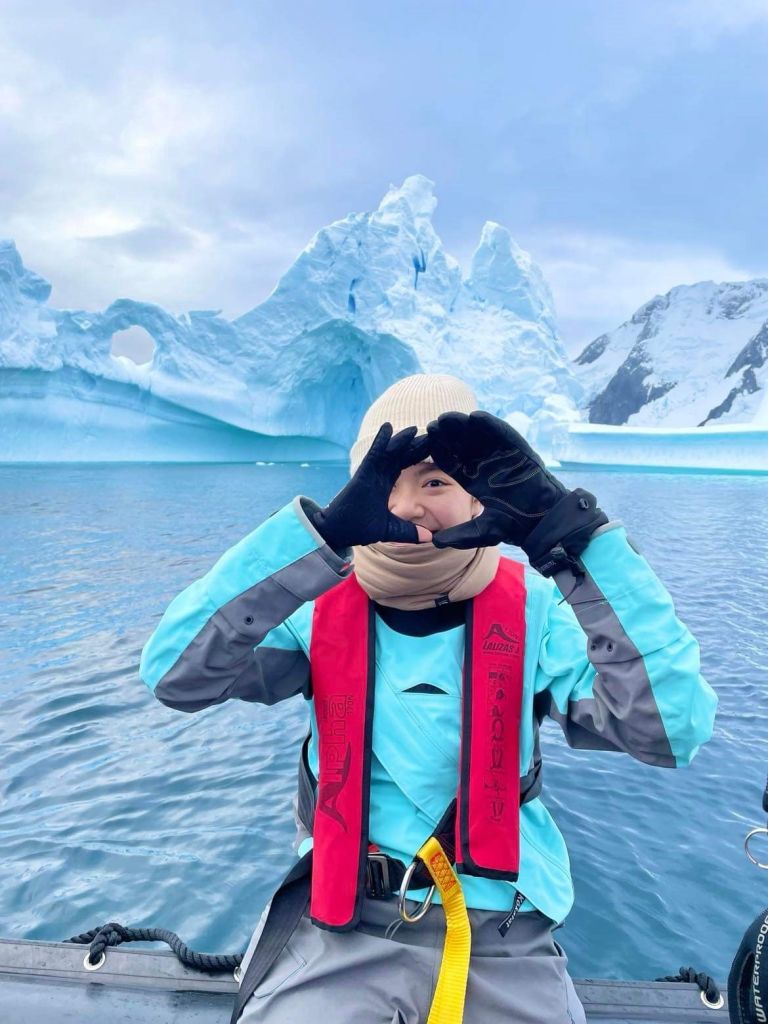 4 March 2023 – The Antarctic Climate Expedition led by Dr Sylvia Earle was concluded on the 23 Feb, 2023. It has proved to be a deeply rewarding and inspiring journey for PBEC's Asia Climate Advocate Natalie Chung.
116 experts from interdisciplinary backgrounds representing different cultures came together in Antarctica to discuss and champion resolutions to accelerate net zero emissions by 2035.
Natalie described, "The expedition filled me with fear and hope. Fear from the accelerated environmental change witnessed in Antarctica as a microcosm of the oceans and the wider environment. Hope from the foundation of research, advocacy and conservation efforts in the past, embodied in Dr Sylvia Earle's authentic sharing, throughout the expedition. Equally powerful is the hope installed into our future generation of change makers."
Towards the end of the expedition, youth leaders on board shared their perspectives of certain resolutions and new ideas to protect our oceans, the climate and its resources in an inclusive and actionable manner.
Natalie made a point of expressing her sincere gratitude to the sponsors and supporting organisations that without their support such expeditions would not be possible.
She expressed her thanks to the PBEC for all its advocacy support & assistance leading up to the trip and singled out special treatment for named sponsors QBE Hong Kong & Dorsett Hospitality Int'l both current board members of PBEC, as well as former PBEC corporate member & friend in Swire for facilitating the sponsorship arrangement for her attendance on this impactful trip, as well as all the collective follow-up actions.
Look out for PBEC related events to catch up & learn more of Natalie's Antartica experiences in due course.
More photos: