Dr Fredi Otto, Climate Scientist, Imperial College London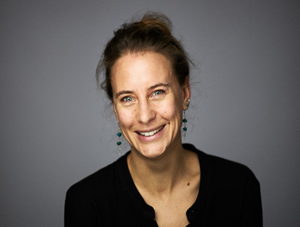 Dr Fredi Otto, Senior Lecturer at Imperial's Grantham Institute was added to the 2021 TIME100, an annual list of the 100 most influential people in the world, for her work as co-lead of World Weather Attribution (WWA), an international effort to analyse and communicate the possible influence of climate change on extreme weather events.
Fredi joined Imperial College London from Oxford where she was previously associate director of the Environmental Change Institute, University of Oxford.
Her main research interest is extreme weather events such as droughts, heat waves and storms, and understanding whether and to what extent these are made more likely or intense due to climate change experts as 'climate change attribution'. In 2018, Fredi became one of the international climate scientists writing the Intergovernmental Panel on Climate Change (IPCC) Sixth Assessment Report (AR6) The Scientific Basis, and she is also an author on the IPCC's new Synthesis Report which will be published in September 2022. This summarises all the science reported by the IPCC since 2018.
Fredi was named one of New Scientist's 'Ones to Watch' in 2019 and the following year climate change attribution was named one of MIT Tech Review's top ten breakthrough technologies.
The Economist interviews the Director of Executive Education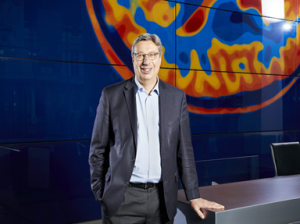 With over a decade spent advancing executive education within prestigious business schools, David Brown, Director of Executive Education at Imperial College Business School, is dedicated to helping individuals and organisations achieve greatness.
Business courses with Imperial College Executive Education offer access to their transformative community and provide an exceptional participant experience. The institution is known as a pioneer for innovative learning experiences. Find the link for the full interview.
How can PBEC members engage with Imperial College?
Imperial College London's academic strategy is geared towards developing a more sustainable, smart, healthy, and resilient society. We achieve this by collaborating with like-minded partners on innovative joint research projects as well as through our executive education programmes. Other areas of interest for our corporate partners are consultancy services, access to cutting-edge technology and our entrepreneurial ecosystem which produces world-leading start-ups and spin-outs.
We welcome the opportunity to connect and engage with PBEC members with an interest in corporate sustainability and ESG transformation. If you would like to learn more about how Imperial College can support you in navigating the issues and opportunities highlighted in this member update, please get in touch using the contact details below.
Contact details

Patrick Murray
Director of Business Development
Imperial College Executive Education
E: Patrick.murray@imperial.ac.uk
L: https://www.linkedin.com/in/patrickwmurray/
Keep up to date on Imperial College Executive Education news and updates by following us on Linkedin here.
To learn more about Imperial College London and Imperial College Business School's expertise in sustainability and ESG you can explore this interactive ESG portal.