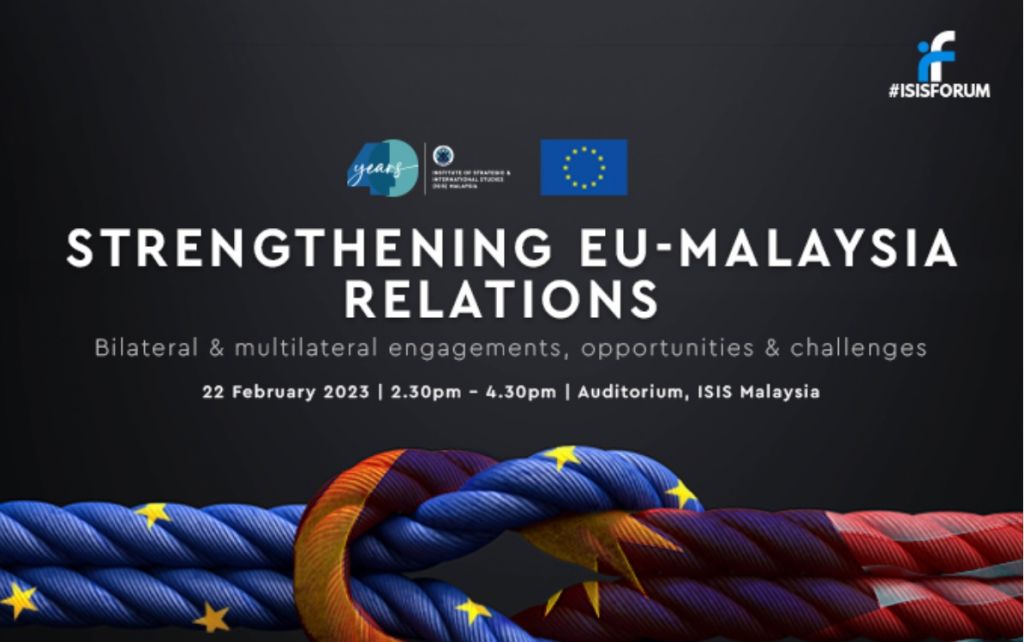 Bilateral and Multilateral engagements, opportunities and challenges
Date      22 February 2023 (Wednesday)
Time     2.30pm – 4.30pm
Venue   Auditorium, ISIS Malaysia
ISIS Malaysia and the European Union Delegation to Malaysia invite you to a symposium on the outcomes of strategic engagements over the last few months focusing on strategic security and diplomacy, economy and trade, and the environment and sustainability.
This symposium aims to highlight the articulation of Malaysian stakeholders on perspectives of the EU Indo-Pacific Strategy, its opportunities and challenges for Malaysia, and local expectations.
Seats are limited. Early registrations are encouraged.
This event is held under the Chatham House rule. Participation is conditional on approval by the organisers.
Link to register: https://mailchi.mp/e64326393bb3/40-years-of-look-east-policy-1982-8896449?e=f49aa4c201