Author: Maarten Roos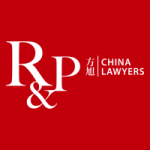 While some may continue to see China as a country where "anything is possible", there is no denying that the Chinese government has been trying to create a more compliant business environment. The initiative with the biggest impact long-term may well be the introduction of a social credit system (SCS): every entity in China will be assigned a social credit score to reflect its legal compliance.
Currently still consisting of a patchwork of different geographical and functional systems, one comprehensive, nation-wide system may be in place by the end of 2020. Once implemented, companies that have their house in order will benefit, while others will face stricter requirements and higher compliance risk.
What Will Impact SCS Ratings?
One of the complications for a company preparing for the corporate SCS is that the type of ratings that it is issued will depend on the company's specific nature, business scope etc. Mostly, a company is to be reviewed on standard regulatory and compliance criteria that already apply, such as whether all due taxes have been paid, whether it has all relevant licenses to operate, or whether the company has been fined for employment infringements.
However, several unconventional requirements are being set as well. For example, a company must not only take responsibility for its own behavior, but also must consider the behavior of business partners and employees. This means a company's rating will be impacted if its supplier is on a blacklist; and poor ratings of individual shareholders will lower a subsidiary's rating.  Also, a poor rating with one government department can automatically generate a poor rating with another government department.
Where does the SCS get its information? Main sources of data that are crunched for the final social credit score are self-reporting (incl. through monthly, quarterly and annual filings of various information), digital and on-site government inspections, and data collected from third parties such as platforms (e.g. Tencent and Alibaba). As self-reporting will be the most important source of information, companies should be particularly aware of the (sensitive) information they are providing as part of their filings.
What Rewards and Punishments can Companies Expect?
The comprehensive SCS system for companies is built to encourage high scores; examples of rewards are said to include lower taxes, better credit conditions, simplified approval procedures, more public procurement opportunities and decreased risk of inspections and audits.
Punishments for having a low rating include public naming and shaming, blacklisting, exclusion from preferential policies, as well as increased inspections and audits.  Moreover, a low rating will not only impact the reputation of a company. Customers and suppliers may decide to stop doing business with a low-rated company to minimize the risk that this will impact its own credit score.
R&P Recommendations
Now is the best time to start preparing for implementation of the comprehensive corporate social credit system.
Individual companies should identify the laws, regulations and rules that apply to their business; collect information on compliance; analyze this information and rectify any non-compliance; and finally, determine an internal system to organize compliance matters in the future. This internal system should include regular audits as well as the monitoring of changes to the SCS that may expand requirements on the company.
With the trustworthiness of suppliers an important component of an SCS assessment, companies should consider auditing the supply chain and conducting a limited due diligence on existing business partners. Such a due diligence should become part of any future supplier vetting process.
Please visit R&P China Lawyers here
R&P China Lawyers is a full-service law firm with a strong compliance practice, focused on advising clients on compliance issues, conducting investigations, and dealing with government authorities. For more about our practice, and for assistance on auditing your business and preparing for the implementation of the corporate social credit system, please contact roos@rplawyers.com or your usual contact at R&P China Lawyers. The firm can also assist on general compliance matters.
About the author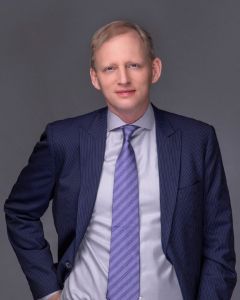 Originally from the Netherlands, Maarten moved to China in 1999 and worked for 8 years at Wang Jing & Co., building its corporate practice first in Guangzhou and then in Shanghai. He joined R&P when it was established, in 2010.
In more than 20 years in China, Maarten has built a profound understanding of the Chinese legal and business environments. Maarten advises and represents European, North American and Australian companies with business interests in China, focusing mainly on investment projects and corporate activities, commercial transactions, intellectual property rights protection and dispute resolution. He has worked on numerous complex M&A deals, corporate (re-)structuring and company liquidations, and compliance investigations, and frequently represents foreign clients in negotiations with Chinese business partners and government officials.