We speak with the Philippines' secretary of finance about how the country withstood the impacts of the pandemic and continues to remain competitive
An interview with: Carlos G Dominguez III Finance Secretary of the Philippines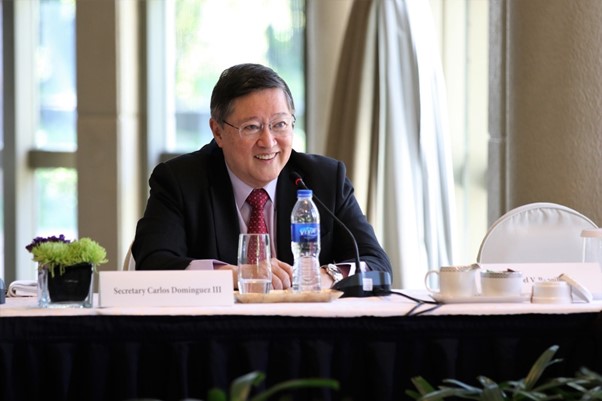 Carlos G Dominguez III, the Philippines' secretary of finance, speaks with Unravel.
COVID-19 continues to impact societies and economies globally. As days have stretched to months and months to years, the world is slowly pivoting towards "living with the virus". Asia's COVID story is a study in contrasts, with Southeast Asia proving its resilience yet again for multiple reasons. Here we take a look at the Philippines' response to the pandemic.
In the first part of this interview, we speak with Carlos G Dominguez III, Finance Secretary of the Philippines, about the fiscal pressures brought about by COVID-19, how the country is handling them, the key areas of focus for the government for the economic recovery, and how it is maintaining economic competitiveness in the face of the pandemic.
Unravel: Can you tell us how the Philippines has coped with the fiscal pressures brought about by the pandemic?
Carlos G Dominguez: Due to the successive tax and structural reforms passed by the Duterte administration since 2016, the country's fiscal fundamentals have largely endured the COVID-19-induced crisis. The Philippines did not suffer the kind of fiscal downturn that typically accompanies an economic crisis.
When COVID-19 struck, we fine-tuned our fiscal and monetary policies to support the economy. We immediately realigned our budget and utilised cash buffers built from prompt financing efforts made through domestic bond offerings and followed by official development assistance and international capital markets. We determined this financing plan as the most prudent approach, ensuring sustainability in our debt service. Read More