Discount code: PBEC25 for any LP/GP and PBEC members wishing to join these two events.
Amsterdam (Benelux) on October 27th, 2023
Stockholm on November10th, 2023
Here are the TWO upcoming Conference links for further information on how to register and join.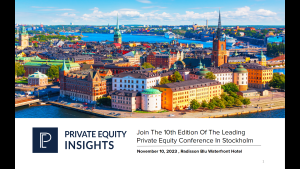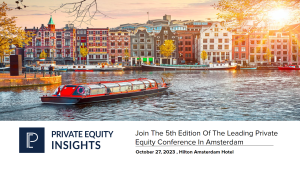 About PE Insights: Private Equity Insights is a leading independent conference provider in the Private Equity space and has been in the industry for over 13 years. Private Equity Insights is #1 on social media in Private Equity specific events and news industry with over 450,000 followers on LinkedIn.
To date Private Equity Insights has connected over 500,000 PE professionals and Investors through 160+ topical market focussed events. Private Equity Insights speaker line ups include top tier private equity firms and investors as well as more locally rooted players. It hosts fabulous networking sessions which have been rated as one of the best in the industry. Private Equity Insights regularly conduct anonymous surveys for their events and the overall recommendation rate for the events have been 98% on average.