By Steven Irvine – Founder, CEO & Editor 'Week in China'
Greener pastures
Chinese firms look for new growth in 'Going Overseas' trend
July, 2022 (WiC 591)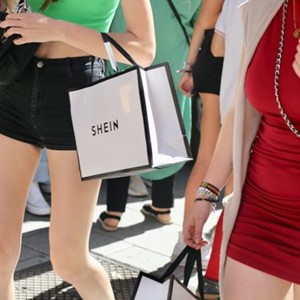 Shein, the Chinese app popular with clothes shoppers overseas
After launching the open-door policies and economic reforms of the late 1970s, Chinese policymakers made inward foreign investment the first priority for their economy. With China's accession to the World Trade Organisation in 2001, 'Going Out' then started to become more of an objective as Beijing encouraged Chinese firms to make more investments themselves in buying natural resources or technological know-how from foreign markets.
The Going Out campaign grew in intensity, reaching a frenetic peak in 2016 with a flurry of acquisitions of overseas assets. Wanda, one of the most buccaneering buyers, even boasted that it was helping to export Chinese culture to every corner of the world. But the surge in investment worried the Chinese government because the M&A often lacked focus and much of it was backed by borrowing from state lenders. The fear was that too much capital was being risked on international deals and even that the Going Out banner was being used as camouflage for moving money offshore (and circumventing China's capital controls).
Read More HERE
Much more than dairy
Exports to China are growing, says HSBC's head of wholesale banking in New Zealand
July, 2022 (WiC 591)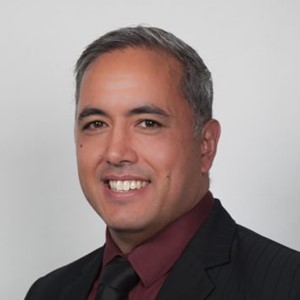 Jarron Boulter: bullish
Exports to China have become an important engine for the New Zealand economy as Kiwi firms compete to meet the demands of China's growing middle class for a number of goods and services.
WiC talked to Jarron Boulter, Head of Wholesale Banking at HSBC New Zealand, for more on the background to the relationship, the impact of the pandemic over the last two years, and the areas where trade is strongest.
How have trade ties developed between the two countries?
New Zealand and China signed a free trade deal in 2008 that has been a success story for both countries, serving as a catalyst for closer collaboration across various industries. The free trade agreement was the first of its type to be signed between China and a developed nation and the terms of the deal were upgraded again earlier this year.
China is now New Zealand's biggest trading partner, with two-way trade reaching almost NZ$39 billion ($25.16 billion) in the 12 months to March this year. New Zealand's exports to China in the same period were NZ$21.6 billion. So the basic summary is that exports to China have more than quadrupled since the trade deal was signed and we also run a surplus in trade terms.
Dairy exports must be a major part of that?
Yes, they are a significant contributor, especially in the categories of milk powder and butter. READ MORE HERE
To view the latest WEEK IN CHINA Edition Issue 591 with more articles on things like; Eco-friendly Tycoon straddles US-China divide, Profitable Collagen companies on investors radar, What Anbang IPO tells about the future of money etc….Click HERE
PBEC members are invited to activate their own complimentary subscription to Week in China and its archive of articles and books (such as China's Tycoons) by using this complimentary URL: www.weekinchina.com/pbec