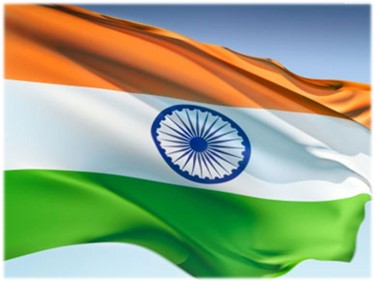 By Indonomics Consulting Private Limited – Ritesh Kumar Singh
ICPL specialises in research and advisory with respect to opportunities and risks of doing business in India. It focuses on regulations.
Market size
5th largest economy: US$ 3.469 trillion (estimated GDP 2022)
US$ 11.665 trillion at PPP basis
China (US$ 18.32 trillion; US$ 30.07 trillion at PPP basis)
Low per capita yes, but it still has over 50 million affluent households with annual income of US$20000/annum – a major draw for sellers of discretionary goods and services
Growth outlook: 6.5% – 7% compared to China at 3% or ASEAN <6%
A large and steadily growing domestic market of 1.4 billion people and highly diversified industrial base vis-a-vis countries such as Vietnam, that increases India's relative attractiveness as an investment destination.
That relative attractiveness will further improve if India concludes its FTAs with the EU, GCC, Russia-led Eurasian Region and UK
Relatively cheaper labour plus ample supply of English speaking engineers and other skilled workers
Taxation and subsidies
Competitive corporation tax rates: 26%, and for new manufacturers, it's 17%
PLI  subsidies  to  promote  manufacturing:  4-12%  of incremental output
Favourable  geopolitical  environment  when  all  kinds  of countries and corporations wants to cut their China exposure and looking
Top  PLI  manufacturing  sectors  to  explore:  (criteria  – domestic sales as well as export sales potential)
Electronics hardware including mobile phones and laptops Pharmaceuticals: APIs and KSM (Key Starting Materials) Food processing, Automotive, White goods
Sectors not covered by PLI yet possess high potential for investors:  Infrastructure  (roads,  ports,  airport  ports  to warehousing),  real  estate,  healthcare,  hospitality  and tourism,  and  not  only  banking  and  finance,  fintech  or ecommerce.
Key recommendation: The focus of top investors is on high margin premium products and services – consumed by affluent Indian households.
However, in my view, a much larger and "largely untapped" opportunity exist in "low margin-high volume" products and services starting from homes, hospitals and hotels to bikes, cars, SUVs and white goods.
Major challenge: Navigating India's opaque and control freak bureaucracy.
For details on PLI:
https://www.india-briefing.com/news/what-are-production-linked-incentive-schemes-and-how-will-they-build-up-indias-manufacturing-capacity-23538.html/